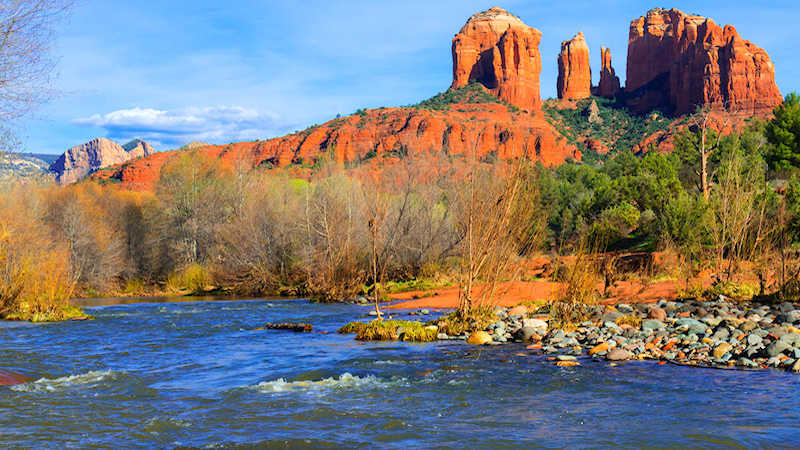 Real Facts About Water Use in Arizona
If you follow the news, lately you've been hearing a lot about water use in Arizona. And, you're going to hear a lot more as the our state moves to adopt a new water-management plan for the future. Of course any change to water-use guidelines will have a significant impact on the State's golf industry. And, that's why our client, the AZ Alliance for Golf, recently launched its new initiative to forge an alliance among all those in the golf industry with a stake in water use planning.
To keep things in perspective, the Arizona Alliance for Golf recently posted a link to a helpful article by the Greater Phoenix Economic Council that provides the facts about water use in Arizona. It's worth a read if you'd like to understand the issue. Below are some of the highlights:
Only 36 percent of Arizona's water supply is provided by the Colorado River; Nevada is 100-percent reliant, it is California's predominant water supply at 60 percent and makes up 30 to 40 percent of Colorado's available water.
Arizona has 13.2 million acre-feet of water stored in reservoirs as well as underground, with 7.1 million acre-feet of that total stored in Greater Phoenix. Because of the infrastructure in place, we can pull and replace water as needed, making our water supply more resilient during times of drought.
93 percent of the water that enters the Greater Phoenix waste stream can be reclaimed and treated for potable use and this is a huge differentiator for us.
You can read the Greater Phoenix Economic Council's article reporting on Arizona water, how the state prepares for water use and contingencies and data on other state's use of Colorado River water by clicking the button below.