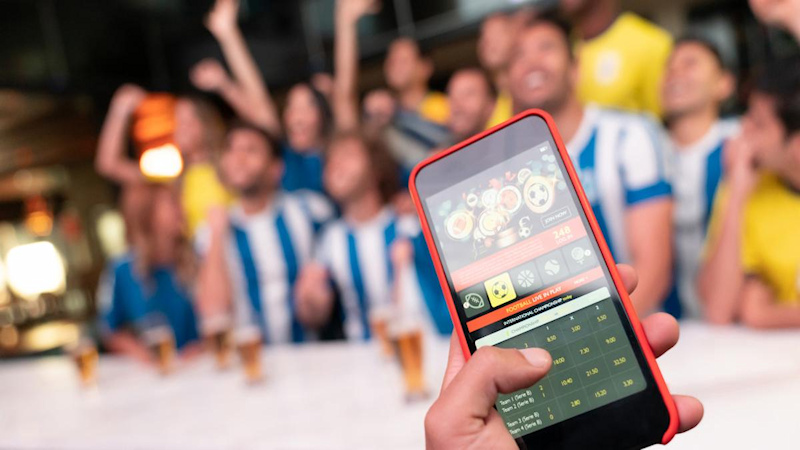 A New World of Online Betting in Arizona
When I first wrote about the new AZ gaming and sports betting back in April 2021, I knew this would be something very special. Oh how right I was! The new gaming compact which brought craps, roulette and sports betting to the great State of Arizona arrived just in time for the kickoff of the 2021 NFL season and I dove in headfirst.
I anticipated and studied it for weeks to prepare for a weekend full of betting on anything from college and NFL football to darts – maybe a rugby match – and, of course, my favorite game: craps. I called friends, former colleagues, and any and all enthusiastic gamblers I had ever known to try and get any edge I could. Oh, and by the way, just about every single sportsbook available in Arizona gave away hundreds of dollars in free bets to play with – most without actually depositing my own money.
I fared fairly well after it was all said and done, but it most certainly did not start out that way. After the first day of real sports betting on Saturday, I was ready to crawl into a hole and die. Think the Pit of Despair from The Princess Bride without the comic relief from the Albino or any hope of rescue. By the end, I learned a lot, scored a free dinner at Ember – We-Ko-Pa's take on fine dining – and ended up with a car payment I didn't have before things started. But I didn't get there with skill, which I believe to be the entire point of this whole operation. You can grind over depth charts, injury reports and past appearances. You can follow the pundits on Twitter and watch Dave Portnoy and his cronies scream at the top of their lungs about who is going to cover and who is going down in flames. But at the end of the day, these opportunities boil down to extreme simplicity. Sports betting is gambling. It is not skill. It is luck – nothing more and certainly nothing less.
Here are a few things I learned after my first week of being the newest addition to the newbie gambler club here at Communication Links.
Modified Digital Craps is Still a Ton of Fun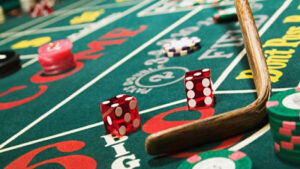 Craps is easily one of my favorite games anywhere I can find it. The camaraderie and energy doesn't really exist anywhere else on the gaming floor. Maybe you'll high-five your fellow Blackjack players when the dealer busts, but God forbid you take a dealer face card sitting at third base. Those angry stares are enough to make anyone take their talents to South Beach.
Craps, on the other hand, presents a "team atmosphere" where everyone can win as long as the shooter doesn't lose. We-Ko-Pa Casino Resort opted to go the modified digital route with their craps table. One dealer, electronic betting mechanics and a digital playing surface that performs somewhat similar to the felt of a traditional table but isn't quite there. I was skeptical at first, but it's just as fun as traditional craps and you have the option of keeping your bets a secret – good for my fiancé who is one of those rookies who bet on the don't-come line. Can you believe that? Should I rethink the wedding?
Most of my playing partners were reserved at first, opting to keep their emotions close to the vest while figuring out the new digital system. But after a couple big wins on the hard ways and a few beers to loosen the ol' trap, the reluctance retreated and players began to have fun and encourage each other to lay bets on what was coming up next.
Sports Betting Apps are Bloated and Treacherous
We might be used to lightning-quick apps these days, but the sheer volume of bets available to any one user at any time make these modern sportsbook apps feel more like Facebook on a dial-up modem. The apps are extremely slow, and your mind might run even slower when you see the absolutely astounding amount of available options at any one time. What do you want to bet on? College football? Sure, but that's pretty boring. How about Aussie rules football? No? Korean professional baseball? That's more fun, sure, but we can do better. How about professional cornhole, or cricket or Gaelic hurling? Yes. Gaelic hurling was available – whatever the hell that is – and I took a bet and lost. I'm still not sure how or why I lost that bet, and at this point, I'm too embarrassed to ask.
What's more, the apps provide so much raw information about their bets it's extremely easy to get lost in the shuffle. I received a push notification for an interesting parlay bet across college football and Major League Soccer at +1400 (bet $100 to win $1,400). I got caught up in the odds and excitement and took it before realizing the college football team in question was up against the #5-ranked Aggies of Texas A&M (#whoops). As if that hard lesson wasn't enough to teach me the dos and don'ts of sports betting, I accidentally made a same-game parlay bet twice. It didn't hit – either time.
Everything moves so fast and there are so many available bets, sometimes it's just better to not place a bet than rush into something you don't fully understand. And that lesson goes even for when you're playing with house money.
College Football is Risky Business
I really thought I knew college football pretty well. I watch as many games as I can every Saturday instead of doing the dishes like I said I would. I could tell you the mascot name of just about every school in the country. I had every college football video game ever produced. I took official visits to a dozen schools before they found out I was 5'11 and 180 pounds soaking wet. And as I got older and wiser, I became the Tyrion Lannister of college football – "I drink and I know things."
As it turns out, ladies and gentlemen, I don't know ANYTHING about college football. There are hundreds of games from which to choose and the odds are all over the place. Ohio State was favored to beat Oregon by two touchdowns. Miami (aka 'The U,' and aka five-time National Champion Hurricanes) were only favored by 7.5 against former FBS team Appalachian State. What? Is that backwards? Is it a mistake – an opening to take on the big, bad man in Vegas? Guess again. The latter failed to cover the spread and the former suffered an embarrassing second-week loss. Season over and the house wins. Again.
Bet Ideas and Consequences, Not Raw Numbers
Parlay bets – especially same-game parlay bets – provide enticing payouts for small wagers but adding a bunch of different outcomes to increase the winnings of a single bet might work against you if you're not careful. Betting on a quarterback to hit the over on touchdown passes while simultaneously taking the opposing team to cover the spread creates very small windows for success.
Instead, try to think about the game conceptually. If you think the quarterback is going to have a monster day, bet on the quarterback to do well and the consequences of the quarterback doing well like taking his team to cover. If you think a team is going to lay an egg because they're coming off a short week and a star player is demanding a trade, bet on potential consequences of dysfunction like taking the team under and a turnover or two.
Expect a Torrent of Push Notifications
If I had a nickel for every push notification I got from the four sportsbook apps I downloaded for the week, I would have enough money to put a $10 bet on Kyler Murray to win the MVP. The apps want you logged in and they want you logged in often. They throw promos and giveaways and risk-free bets your way ad nausea. It gets annoying, but every so often, one push notification is written in such a way to make you act and act fast. As a marketer, I respect the work that goes into this system. As an aspiring gambler wannabe, it makes my skin crawl. You have been warned.
My Final Thoughts
Here's how it all breaks down. Sports betting is fun. Having skin in the game is fun. Winning is fun (you know the corollary, right?). Know your limits, take your time to think through the bets you make, and only bet what you have to lose. If you take those precautions and use the free house money to your advantage, sports betting is a cherry on top of what should be a remarkable football – and Gaelic hurling – season. Enjoy!