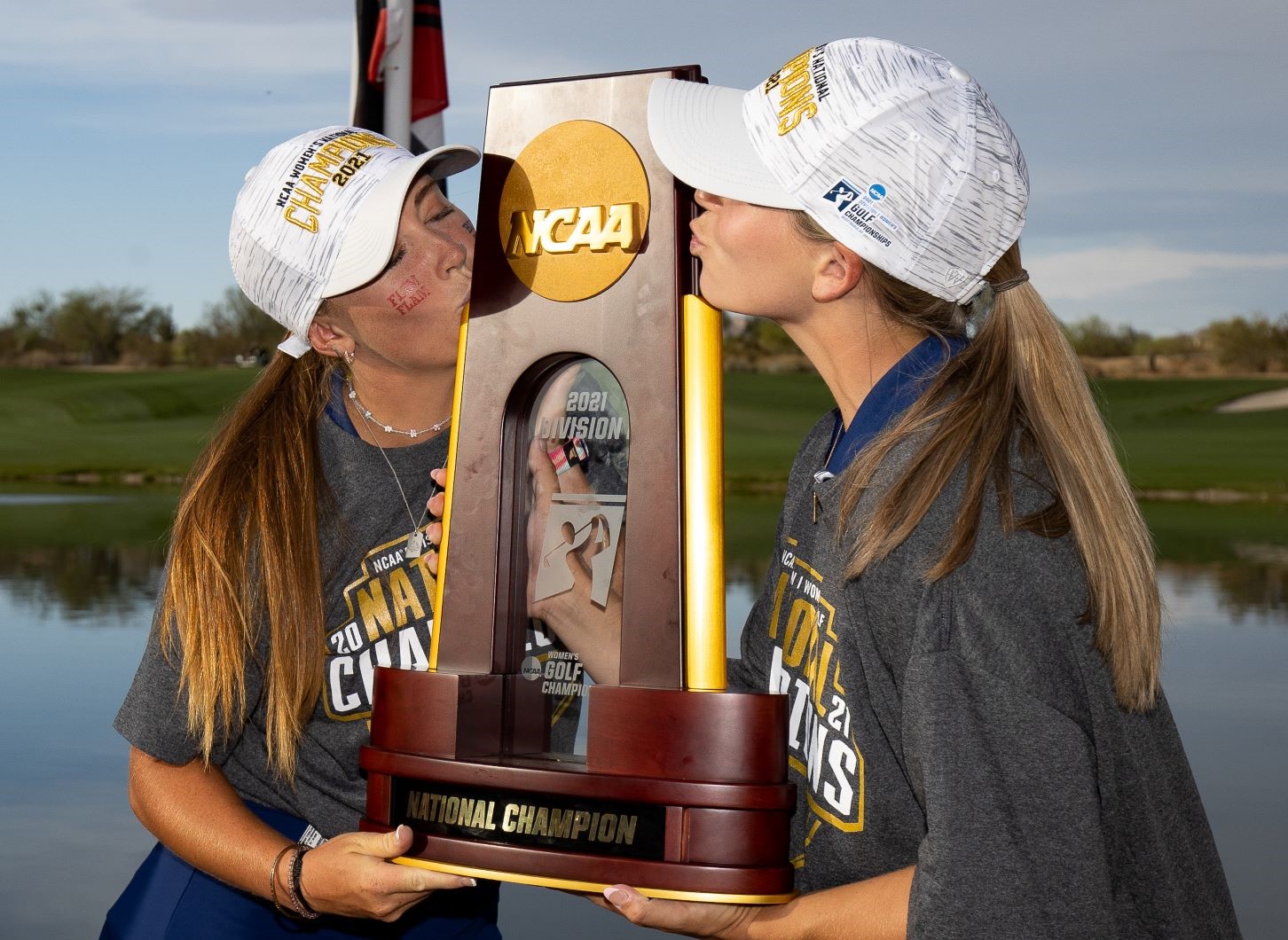 Spectators welcome, competition tees off May 20 – June 1
In the second of three years, the 2022 NCAA Men's and Women's Division I Golf Championships are set for Grayhawk Golf Club's Raptor Course, with the women's competition May 20-25 followed by the men's May 27-June 1.
Spectators Welcome
The championship is open to everyone – no ticket required. In addition to walking the golf course, fans may relax and enjoy primetime viewing on Quill Creek Patio across the pond overlooking the 18th green, with food, beverage and hospitality available for purchase each day.
Championship Schedule
Each six-day tournament runs Friday through Wednesday, beginning with four rounds of individual stroke play followed by two days of team match play.
Championship Fields
The women's field will be made up of 24 teams and 12 individuals, while the men's field will include the top 30 teams and five individuals.
Live on Golf Channel
Golf Channel will provide coverage of both championships from Mondays' stroke play final through match play taking place on Tuesday and Wednesday, May 23-25 for the women; May 30-June 1 for the men.