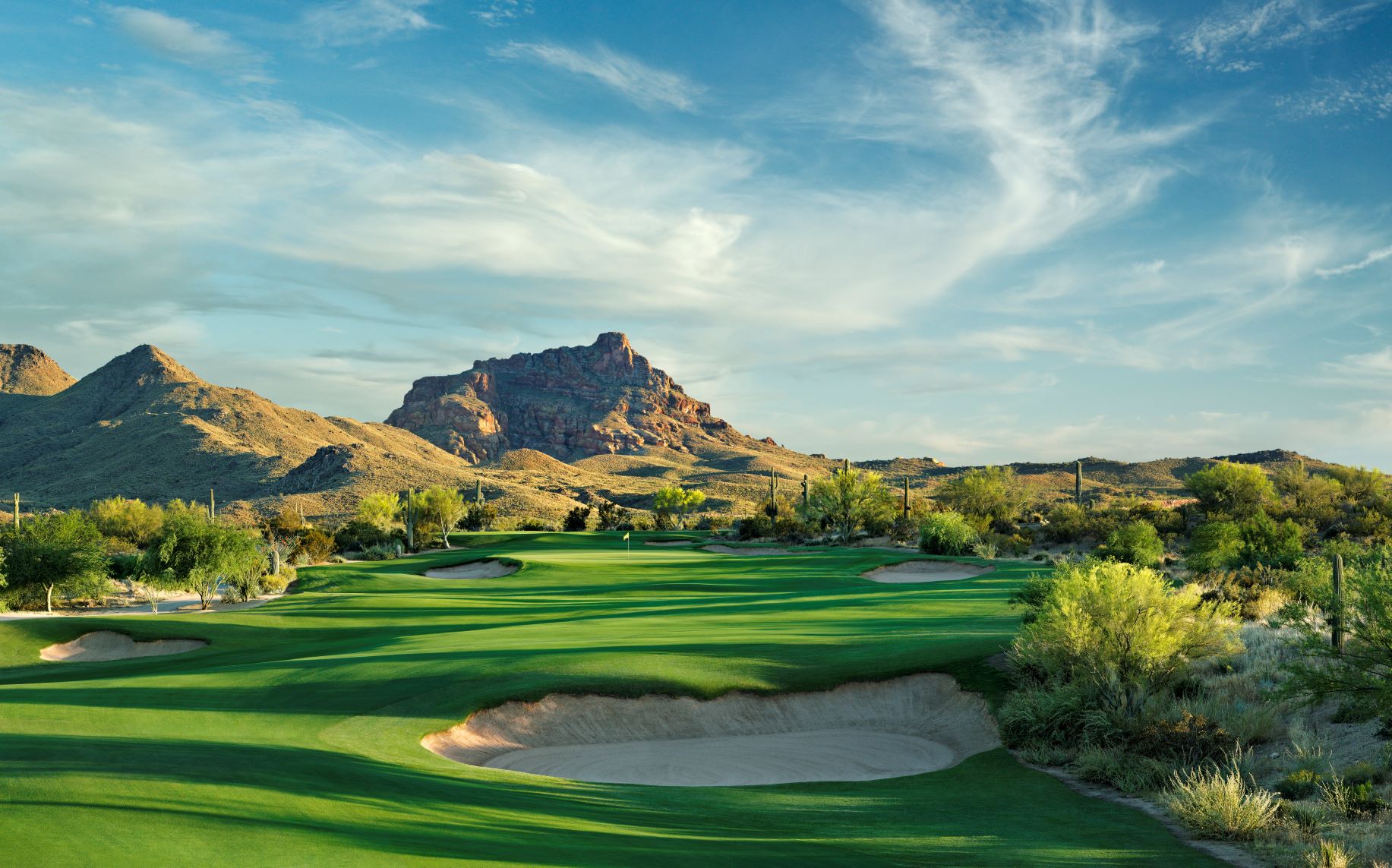 13 For 14 Ain't Bad
Saguaro Course Retains No. 1 Golfweek Ranking
Especially during pre-dawn departures for early tee times, after bombing down the highway like a bat out of hell, arrival at We-Ko-Pa feels like stepping into another world. The dashboard lights give way to a bright, lush desert landscape – and two incredible golf courses – one of which has earned a hat tip from Golfweek for 13 of the last 14 years. With all this time to sleep on it, this industry leading publication ranked Saguaro the No. 1 "Best Courses You Can Play, State by State."
Not only tops in Arizona, Saguaro also fares well compared to the best golf courses in the United States, public or private, built after 1960. Albeit barely at No. 199, the Bill Coore and Ben Crenshaw-designed masterpiece made Golfweek's Top-200 Modern Courses.
No slouch either, Saguaro's sister course, Cholla, moved up to No. 7 in Arizona and has held a top-10 spot in the annual list for three-straight years.
"For both of our incredible golf courses to be named to this list is a tremendous honor," said Matt Barr, general manager of We-Ko-Pa Golf Club. "But to hold these positions for as long as we have is a testament to not only the extraordinary work of our staff, but also to the commitment to quality from Fort McDowell Yavapai Nation. We're very pleased and look forward to continued excellence in the future."
Maybe even to the end of time.
.