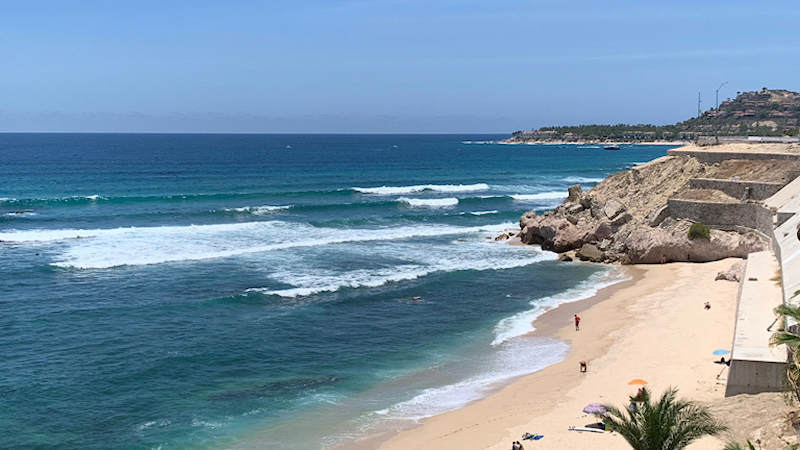 Christmas in July?
My family just celebrated Christmas. Yeah, it was July, but my kids are grown, busy and often don't make it home during the holidays. So, my wife decided to claim July for our family Christmas. At least once a year we can celebrate together. Vamos a Cabo!
It's funny. When you tell folks you're going, or you went to Cabo, they immediately think of Cabo Wabo, The Office, cruise ships and late night parties. And all that is true for Cabo San Lucas, at the southern tip of what's known as the Golden Corridor. But it's called Los Cabos because there are two "cabos." At the other end of the corridor lies San Jose del Cabo, and that's where we like to hang out.
"Jose," as my brother-in-law nicknamed it, is beautiful, quieter and more old-Mexico than its party-town sister. Still, it has plenty of tacos and tequila for you to enjoy along with its outstanding restaurants, boutiques, and charming arts district. Plus, there's just enough quirk to keep you smiling. None of us will forget the mariachis serenading us with a Carlos Santana cover. And if you happen to visit, La Lupita serves the best tacos on the planet. They go perfectly with the restaurant's excellent house band that plays classic rock from the US. It's quite a combination.
Jose is right next to the best surfing beach on the Corridor. This beach was our home for two weeks. Every day, from sunup until last light, the surfers were in the lineup waiting for the right wave. Young, old, beginners, experts and every conceivable combination took advantage of the consistent 3- to 4-foot breaks. Even my kids joined them. Not me, though. My time has passed to expend all that energy just to fail repeatedly. Not enough juice for the squeeze as they say. Regardless, it was fantastic just soaking up the culture and watching the people having their fun.