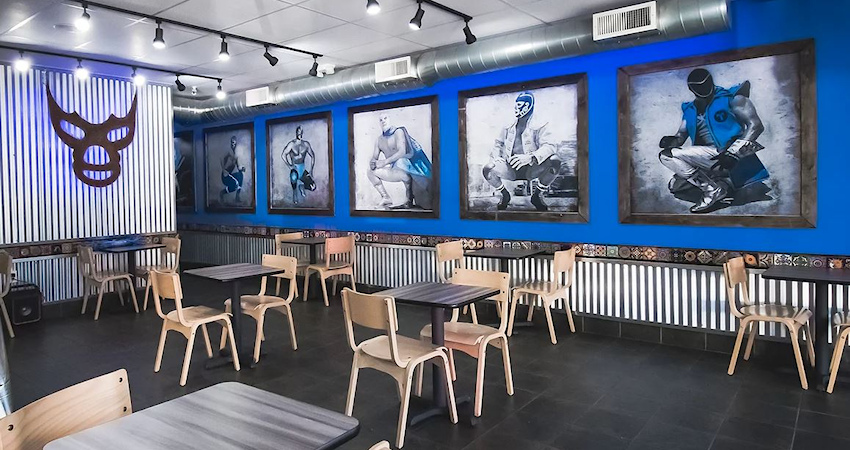 We've been in our new digs for half a year, and we're FINALLY settling into a rhythm. A key to this was finding a favorite local lunch spot. While there are lots of restaurants at Scottsdale Airpark, it's not an easy place to navigate. So, our range is limited. Luckily, we've hit upon a taco shop that has become our go-to.
Its name is Maskadores, a nod to Mexico's Lucha Libre wrestlers. Fittingly Maskadores is tucked next to a boxing gym and behind one of the ubiquitous Filiberto's drive-thrus that have sprung up across the Valley over the past few decades. To be fair, Maskadores is a local chain as well with nine Valley locations at last count. However, its food is head and shoulders above its pedestrian competition across the lot.
One of the main differences is Maskadores is a family-owned franchise. The folks preparing your street tacos, quesadillas or burritos know what they're doing and they care to do it correctly. Another is the quality of the dishes which taste more like they came from someone's home kitchen, rather than a deep frier in need of an oil change. But what really puts Maskadores over the top is customer service. Burger King may have trademarked "Have it your way" a couple of generations ago, but Maskadores really means it. You want five street tacos, each prepared a different way? No problem. You want to try a little bit of the al pastor before committing? Here you go. It's that kinda place.
Seriously, everything on the menu is a winner. My personal favorite is the quesadilla with green chili beef. But when they warn you that it's spicy – believe it. Midwesterners should tread lightly. Stop by for lunch sometime. You'll love it, too.