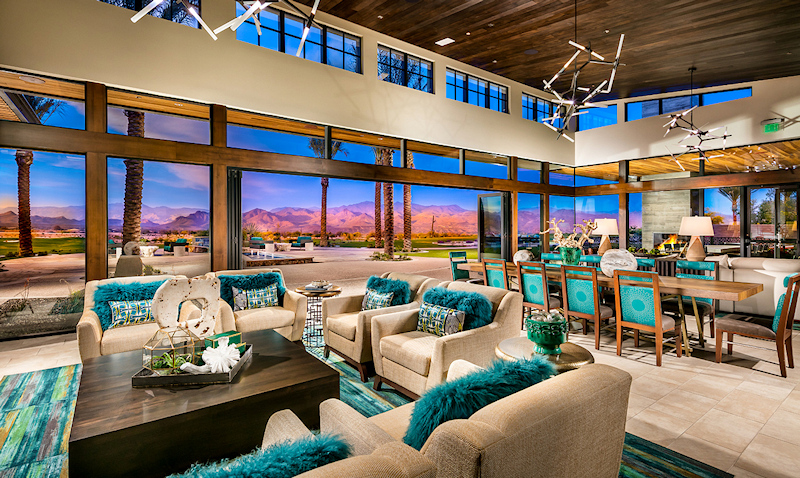 At Communication Links, we've never been very good at calling attention to ourselves. We prefer to remain in the background and let the accolades go to those who deserve them most, our clients. But every now and then, we don't mind taking a little bow when our handiwork helps a client receive recognition. Such is the case with our client, Trilogy at Verde River Golf & Social Club.
The community's logo is a finalist in the 2021 MAME Awards by the Home Builders Association of Central Arizona. The award honors professional achievement in sales, marketing, merchandising and design.
While it's true, success has many fathers…this logo only had one mother. It was the brainchild of CommLink's creative director, Andrea Minogue. She took a thoughtful approach, combining aspects of the region's cultural heritage with nods to its natural environment.

Stylistic cues pay homage to the petroglyph artwork of the native Hohokam people. The colors and font represent the desert and nearby Verde River. The four swirls of the mark indicate the winds of the four compass points which have brought Members to this special place from across the globe. Together, they form an icon that perfectly encapsulates the community's identity and the lifestyle it offers.
Nice work, Andrea. Win or lose, we are honored by the recognition.