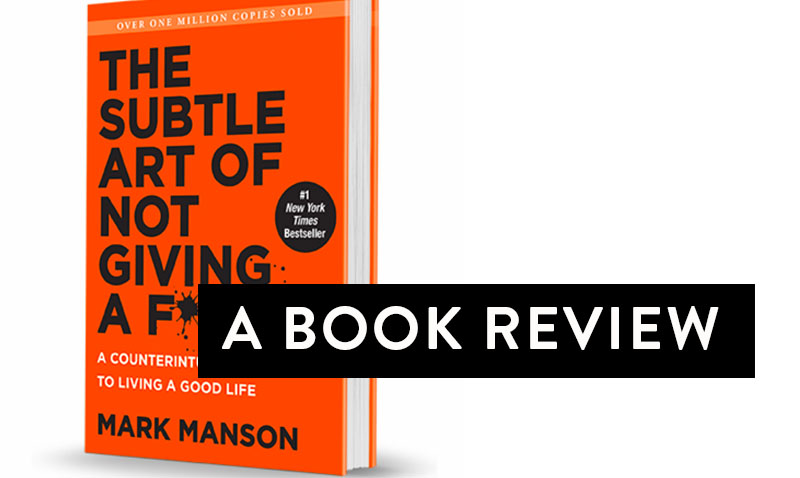 With the recent Communication Links "Big Move," the continuing Global Pandemic, and ever-present parental duties, stress has become a permanent fixture in our New Normal. Having reached my stress limit, I recently turned to the self-help section of Amazon and discovered a wonderful book that puts things in perspective. The book is The Subtle Art of Not Giving a F*ck by Mark Manson, and once you get past the veiled profanity, you'll find it's actually rather zen.
According to the publisher's description, the book is a reaction to the self-help industry and what Manson saw as a culture of mindless positivity. He argues life's struggles are often the very things that give it meaning. Manson's approach (as you might expect) is blunt, honest and real.
The book has nine chapters.
Chapter Titles
1. Don't Try.
2. Happiness is a problem.
3. You are not special.
4. The value of suffering.
5. You are always choosing.
6. You are wrong about everything (But so am I).
7. Failure is the way forward.
8. The importance of saying no.
9. And then you die.
A quick glance may leave you with the impression the book is overly negative and somewhat depressing. In fact, the opposite is true. The gist is a person can only truly care about a limited number. Worrying about everything, all the time is a one-way ticket to an early grave. Instead, Manson urges his readers to figure out which things really matter, care passionately about them, and let the rest go.
Obviously, it's not quite that simple. To learn the rest, you'll have to read the book.