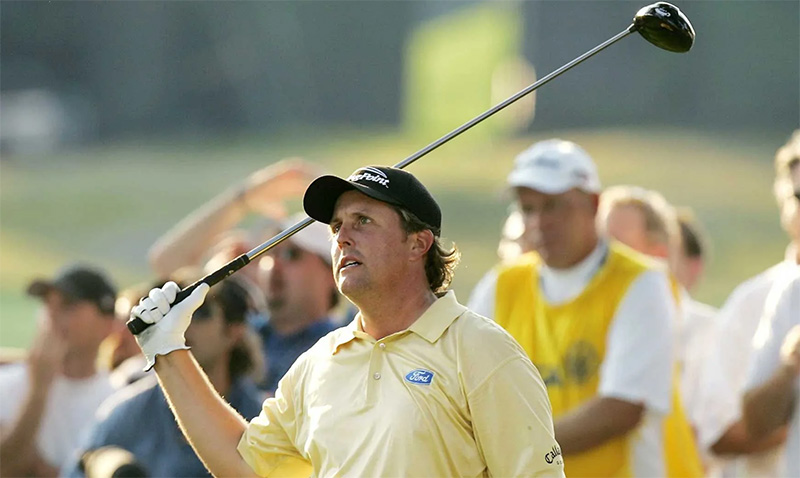 If you're not cheating, you're not trying. Not so with golf. The game's foundation of honesty has been instilled in every golfer since its beginning. Maybe that's why the current uptick in the golf industry tastes so bitter-sweet. Golfers like to win on their own merits. They dream of making birdies to clinch championships, not winning as a result of misfortune.
"It's hard," said Webb Simpson after edging out Tony Finau in the 2020 WM Phoenix Open. "He is a great friend. Our wives are friends, and he's one of the best guys on TOUR. So it is a bit tough. You never want to see a guy play poorly. You hope you both play well and you hope you win by one, is kind of what we all feel."
Finau at least had the luxury of self-examination. Bad breaks aside, it's not as if the WM Gopher launched an amphibious assault on the 18th fairway and seized his golf ball. However, the other offending vector in the metaphor – Covid 19 – certainly deserves direct blame for harming a wide swath of industries worldwide.
Businesses that naturally accompany the game of golf such as hotels and resorts, restaurants and airlines are facing their worst years, while most golf courses are seeing their best since Tiger Woods put the game on his back in the late '90s.
"It was Tiger's breakout year – 1997 – when the number of rounds jumped up 63 million over the year before," said Joe Beditz, NGF President and CEO in a December 2020 update. "We were in the serious pits back in March and April, when we lost about 20 million rounds to virus-related shutdowns, and the climb out has been stunning."
Golf Rounds Recover. Other Revenue Channels Still Lag.
But as golf rounds recover, additional clubhouse-centered food and beverage revenue has not. Group golf events, restaurants, retail, weddings and other special gatherings are feeling the same pinch as their non-golf cousins. It's like playing with a mismatched set of clubs: some perform better than others.
No matter how bitter-sweet the pill may be, the golf industry has no other choice but to take the medicine, like TOUR players punching out from the trees or accepting a trophy someone else lost.
In the 1996 Masters, Nick Faldo emerged victorious at the expense of Greg Norman after an unthinkable 11-stroke swing. Sir Nick, rarely at a loss for words, quipped, "I don't know what to say." And, of all the things he could have said: "You keep the Green Jacket, Greg" wasn't one of them.
At the 2015 U.S. Open, Dustin Johnson mistakenly left a frisky 12-footer for par, which he missed, giving Jordan Spieth the championship. Spieth then turned around the next year and gave the Masters to Danny Willett after a meltdown on Amen Corner.
It is a bit simpleminded to compare the hardships of a pandemic with the bruised egos of PGA TOUR players, but their ability to move forward despite complete humiliation is a challenge we all face.
In fact, if Phil Mickelson can carry on to a hall-of-fame career after the 2006 U.S. Open meltdown at Winged Foot where he said: "I'm such an idiot," anything's possible.