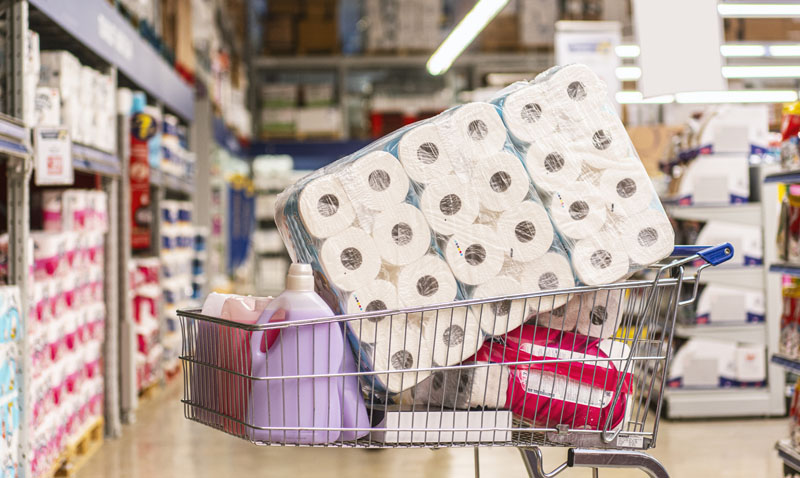 As years go, 2020 isn't making anyone's Top 10 list. I'm not a fan either, but I'm strangely thankful for this year.
To be certain, 2020 has not been an easy year to love or even like. Pandemics, wildfires, lockdowns and toilet paper shortages were among its highlights. It went downhill from there, and brother, it went fast. But, there's a reason they display diamonds on black velvet. The darkness makes their sparkle all the more impressive. In the same way, 2020's darkness has let the good things in my life show their true brilliance.
So, in no particular order, here are a few things I'm thankful for in 2020:
My job – Like most small businesses, 2020 was a rough one for CommLinks. But, we're still here and Mike and Dave are still paying me. So, that's a win in my book. I've gained a much greater appreciation for what a great job I have and for what a pleasure it is to work for our clients alongside these folks every day. I'm thankful for that.
My family and friends – I like to think I've always had the greatest appreciation for my loved ones, but the truth is, everyone gets complacent from time to time. Tough times let you know who you can turn to, and more importantly who you can count on. They have my back and I have theirs. So, thank you.
Mother Nature – Man, I just don't know what I would've done if couldn't have slipped out into the desert on my own from time to time. Walking among the canyons and mountains you realize how temporary our problems are. You just have to keep walking. No matter what.
Beer – It may not solve anything, but a cold beer at the end of the day sure as heck doesn't hurt. So cheers
Toilet paper – It's better than sliced bread. Don't ask how I know this. But it is.
I'm not big on resolutions, and I have no idea if 2021 is going to be better or worse. It doesn't really matter. I'm just going to keep being thankful for everything that comes my way. At least that's my plan.