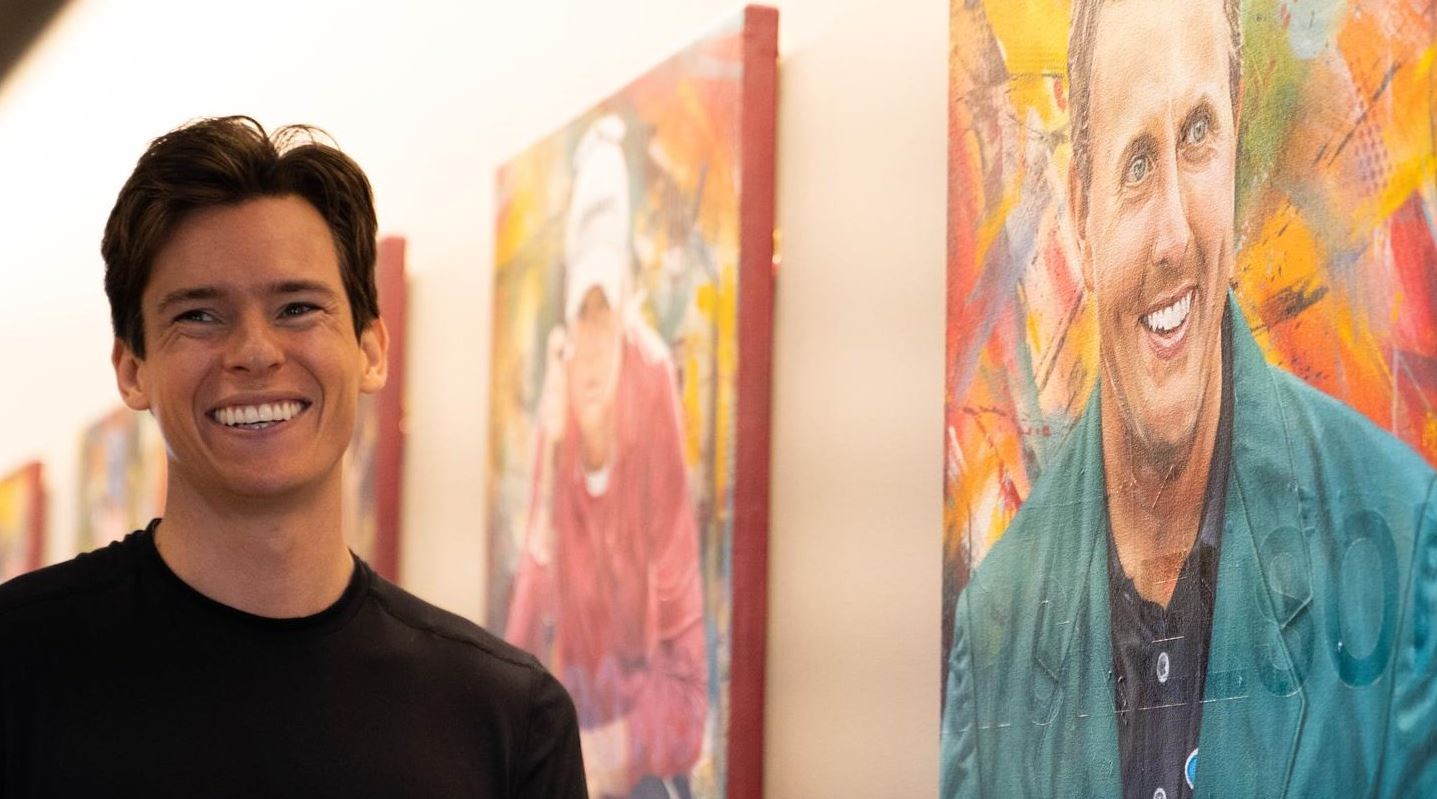 Turning a Blank Wall Into Works of Art
Phil Mickelson's agent, Steve Loy, is a former coach of The Arizona State University Men's Golf Team, and Phil was a member of Coach Loy's team during his years at ASU.
Recently, Coach Loy gifted the team with a one-of-a-kind art gallery painted by ASU alum Kyle Lucks. The gallery not only features some of ASU's legendary players of the past, it's a way to excite recruits and current players about the historical significance of the world class student-athletes who've been a part of the golf program.
See the story behind the creation of this very unique gallery displayed inside the men's and women's teams clubhouse. Click the button link below.