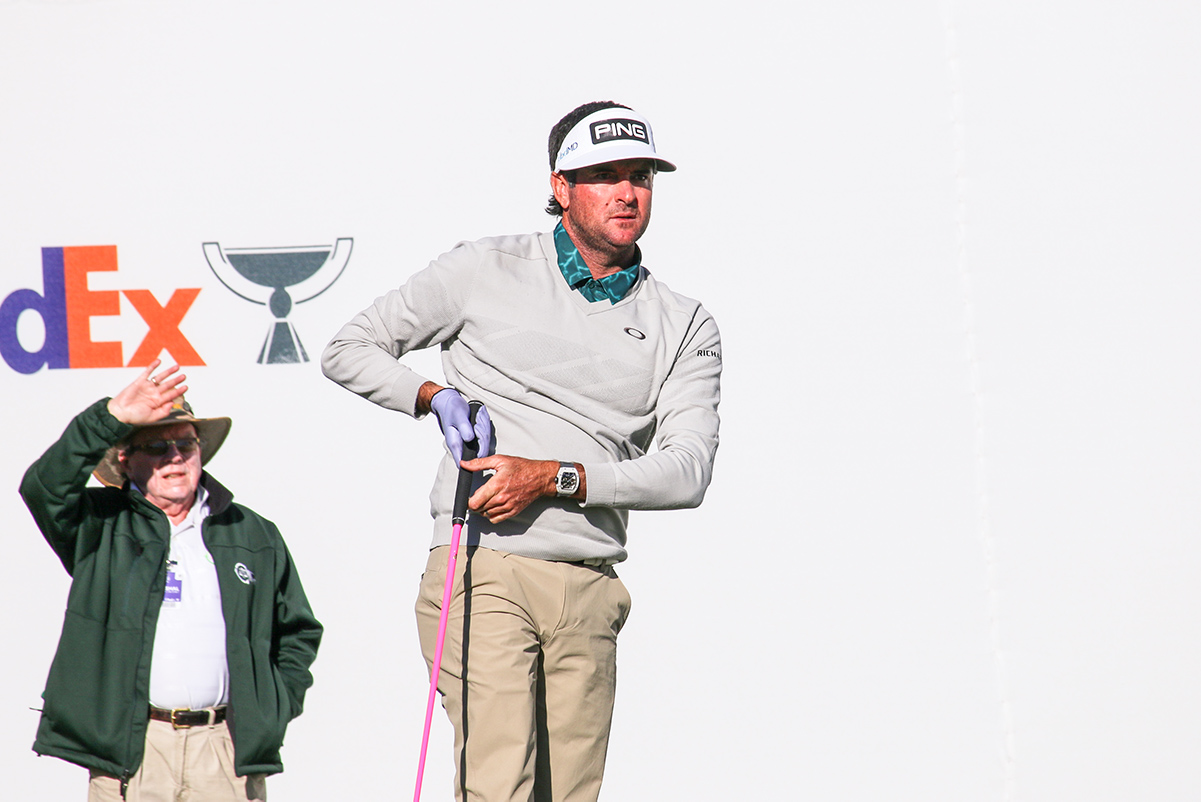 As the world wrestles with COVID-19 countermeasures, common, if a bit overused, descriptions of the situation run the gamut from "unprecedented" to "uncharted." But for professional golfers playing for the first few times without the sights and sounds of the gallery, it's simply "weird."
"Yeah, it was obviously weird. It was very different," said Justin Thomas after the first round of the Charles Schwab Challenge. "But it just didn't take as long to get into the focus and mindset that I thought it would, but yeah, it's just weird, you make putts, you're sometimes able to feed off of the crowd."
Near the top of the leaderboard throughout the tournament, Xander Schauffele echoed these sentiments after coming up one shot short on Sunday.
"Yeah, weird for sure. Had kind of a college feel to it. We're all out here trying to play the best we can."
One TOUR player who knows a thing or two about weird, or eccentric is a better word, Bubba Watson lamented: "It makes it weird, I guess, because even when I made a couple putts, you just don't even wave, you don't even high-five. It's just a weird feeling, which we all love trying to challenge ourselves under pressure in front of the fans, and not having that makes it a little weird. But it was a great week, I believe, especially the first week back."
The players did make adjustments, which isn't hard to imagine. If they can fine-tune their games for the wildly different courses and conditions they face every week, why not this?
"Once we sort of got into the flow of the round, things started to become more normal," said Rory McIlroy. "When that first birdie putt went in and I didn't get a clap…my hand was trying to go up to wave to someone in the gallery, but there's obviously no one there. But once you get into it, it's the same."
Money was the same too, and nobody cashed a bigger check at the Schwab than Daniel Berger.
"It kind of felt like being at home playing with the guys in a big-money game, obviously, a lot more on the line. But just really excited to be playing great golf," said Berger, champion of the 2020 Charles Schwab Challenge. "It was a little different without fans, but it didn't feel like it wasn't a PGA TOUR event. You still felt that pressure."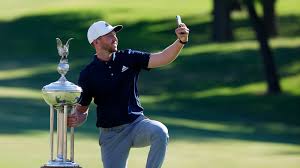 The pressure was certainly on a mic'd-up Rickie Fowler during the first round. By most accounts, Fowler's comments were flat, maybe because he wasn't playing his best, or maybe Jon Rahm was right when he surmised, "I don't think it would be as entertaining as people think." Either way, the idea deserved a Mulligan.
A week later at the RBC Heritage, Adam Hadwin wore a wire. He delivered the comedy relief everyone was looking for during a first-round exchange with rules official, Mark Dusbabek.
"Uh oh, I'm pretty sure that's a penalty, what I just did there," he said for all to hear after removing a "loose impediment" from a bunker.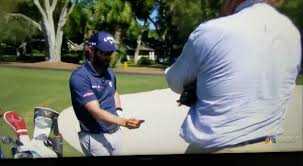 After Dusbabek agreed – since it was a clump of sand, not a rock – he incurred a two-stroke penalty. Hadwin responded with a vicious, Canadian-style jab:
"Screw you, but thanks"
By the time the RBC Heritage began, much of the no-fan novelty subsided. Although officially no spectators were allowed, those who rented or owned lodging in the surrounding community had a bird's eye view.
Julie Owens and her parents, Joe and Kitty Pecko, rented a place overlooking the 18th green that normally would have been obscured by grandstands during the usual April tournament timeframe.
"We are on the third floor, so we have a perfect view," said Joe in an interview with Golf.com. "You can see the whole green. It's a great spot. The views of the players and everything is perfect."
Another longtime RBC Heritage attendee, Charlie Piegza called the situation "strange" instead of "weird" in an interview with a local Hilton Head TV WCSC. Instead of missing out, he was "lucky to have some friends who live on the course."
Even some of those with golden tickets kept a lid on it this year. JoAn and Ron Taylor usually watch golf with 50-60 guests from their home on the 8th hole, but this year they only needed to whip up one batch of her famous Oklahoma "Rattlesnake" Chili to cover everyone.
"It's better than not having it," JoAn said of the tournament in an interview with The Island Packet.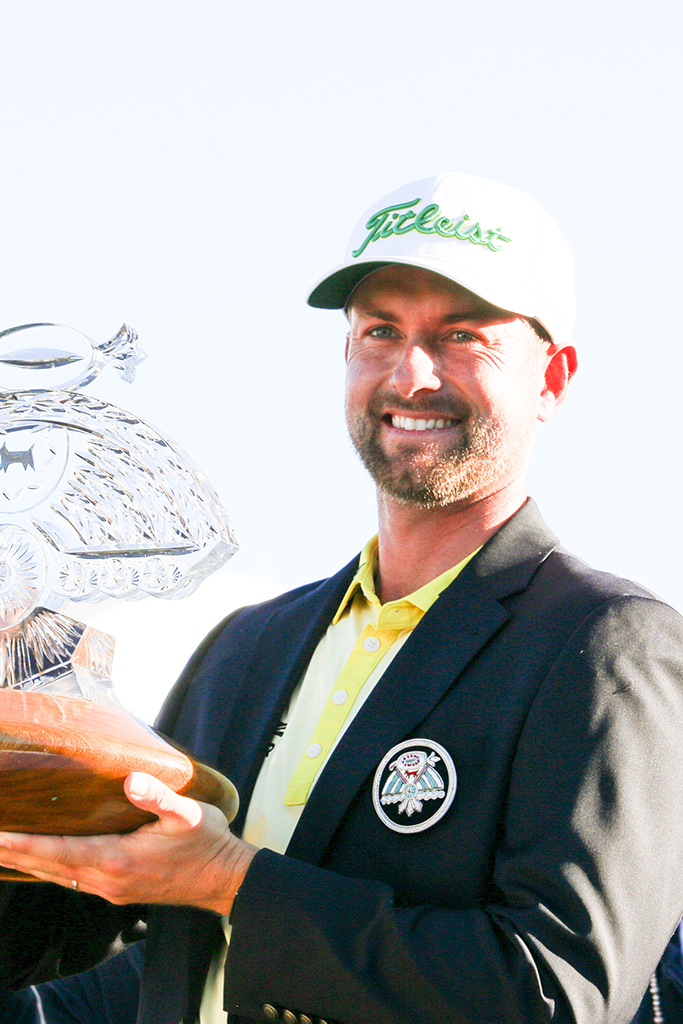 Golf is played between the ears, and eventual 2020 RBC Heritage champion, Webb Simpson, certainly employed a little mental Judo that may have helped him settle in for the win.
"At the end of the day, we've played more rounds without fans than with fans, going back to when all of us started playing golf," he said after the first round. "I've tried to kind of approach it that way."
Jordan Spieth certainly started the game young, but now that he's gotten used to the reassuring roars, he mentioned he didn't "really know how close some of the shots were." On the other hand, Justin Rose explained that he "actually heard" himself react to shots that would normally have been "drowned out" by the fans. Indeed, the telecast mics at both the Schwab and RBC picked up a few colorful remarks.
A perennial fan favorite, Watson explained that even though he knew he was "playing for fans on TV," it's all about the "electricity" they bring to the event that TOUR players miss.
Well Bubba, the fans miss you guys, too. Although they can watch the action on TV, it's not the same as being there in person to smell the fresh-cut grass, hear the crisp "click" of clean contact, and scream encouragement at favorite players with all the excitement of a teenager getting a brand-new iPhone.
Nothing weird about that.