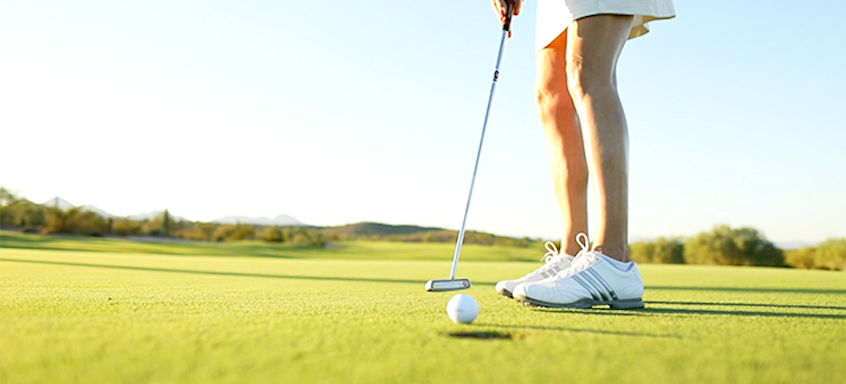 There was a time when golf information was scarce and difficult to find. If you didn't subscribe to Golf Magazine you had to peruse the swing tips while waiting for your tires to be rotated or read it at the doctor's office. Now, you have hundreds of different golf course social media accounts posting, sharing and retweeting the same thing at a rapid pace. Don't get me wrong, some of the information or lack there of can be quite humorous and entertaining but what exactly are we learning, where's the ah-ha?
If you want to gain traction and attention it's time to get original. Stop being trendy and start setting trends, find something that no one else is doing and apply it to your creative. Yes, it's called creative for a reason, who knew?
Search outside your circle for inspiration. Posting for a golf course doesn't mean you have to stay in the golf world, research accounts unfamiliar to golf and see what others are doing to be successful. Take a peek at these images below from @trekbikes on Instagram.
Inspiring people to get out and ride without showing a bike is a challenge but they figured out how to make it happen. Find a way to entice golfers to play without posting yet another shot of your course or the people playing it. Discovering new avenues of creativity will revitalize your platforms and help to bring new eyes to your content.
Close-ups can be most valuable when it comes to creating interesting content. Sure, the first thing you see here is the tire but then you think about the adventure it has been on and wonder where it is going next.
View this post on Instagram
Brainstorm interesting aspects of your course, equipment and signage that would turn heads. Giving a small glimpse of anything on a course will broadcast the beautiful backdrop behind it.
Anyone can snap a quick picture and post it. Be creative; find a way to give your followers what they want without showing them something they've already seen. Attempt to see things differently, like a great philosopher once said, "a flute with no holes isn't a flute but a doughnut with no holes is a Danish".