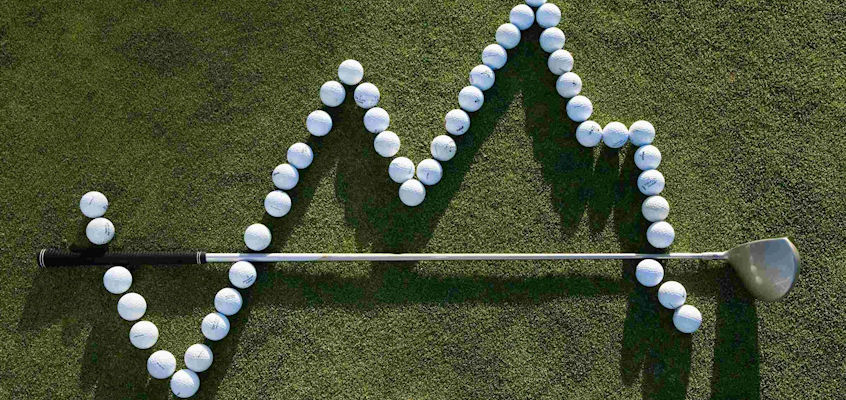 One of the biggest issues for general managers, owners, and management companies in the golf industry is to understandhow their golf operation compares to their competitor. The process of benchmarking is creating a standard or reference by which others can be measured or judged. Benchmarking can apply to the golf club as a whole (food and beverage, employee compensation, utility costs, etc.) or benchmarking can be more segmented and focus only on rounds and revenue.
Benchmarking works with industries which have a fixed capacity, perishable product, time-variable demand, and segmented-demand among other factors. Understanding all of this revenue-tracked data helps price tee times correctly and control 3rd Party barter rounds.
Monitoring where rounds are booked, the occupancy percentage of your tee sheet, as well as the rates of the golf rounds, will help golf courses understand where their money is coming from and how to maximize profit. Knowing how a golf course compares to a competing golf course will validate the price of a tee time or push general managers to ask the question if their tee times are priced correctly.
Once golf courses understand how much tee times are worth and what customers are willing to pay, golf courses regain control of their tee sheet with 3rd Party Barter avenues. Most golf courses don't realize that over half of the rounds of golf booked by 3rd parties are Friday, Saturday, and Sunday.
As of late, the only benchmarking in the golf industry has been KPMG benchmarking Europe. The only golf industry benchmark in the USA is the Phoenix-based rounds and revenue benchmarking service ORCA Report; golf industry veterans who understand the technology of Golf Now and 3rd Party barter better than most founded ORCA. To learn more about ORCA, click here.